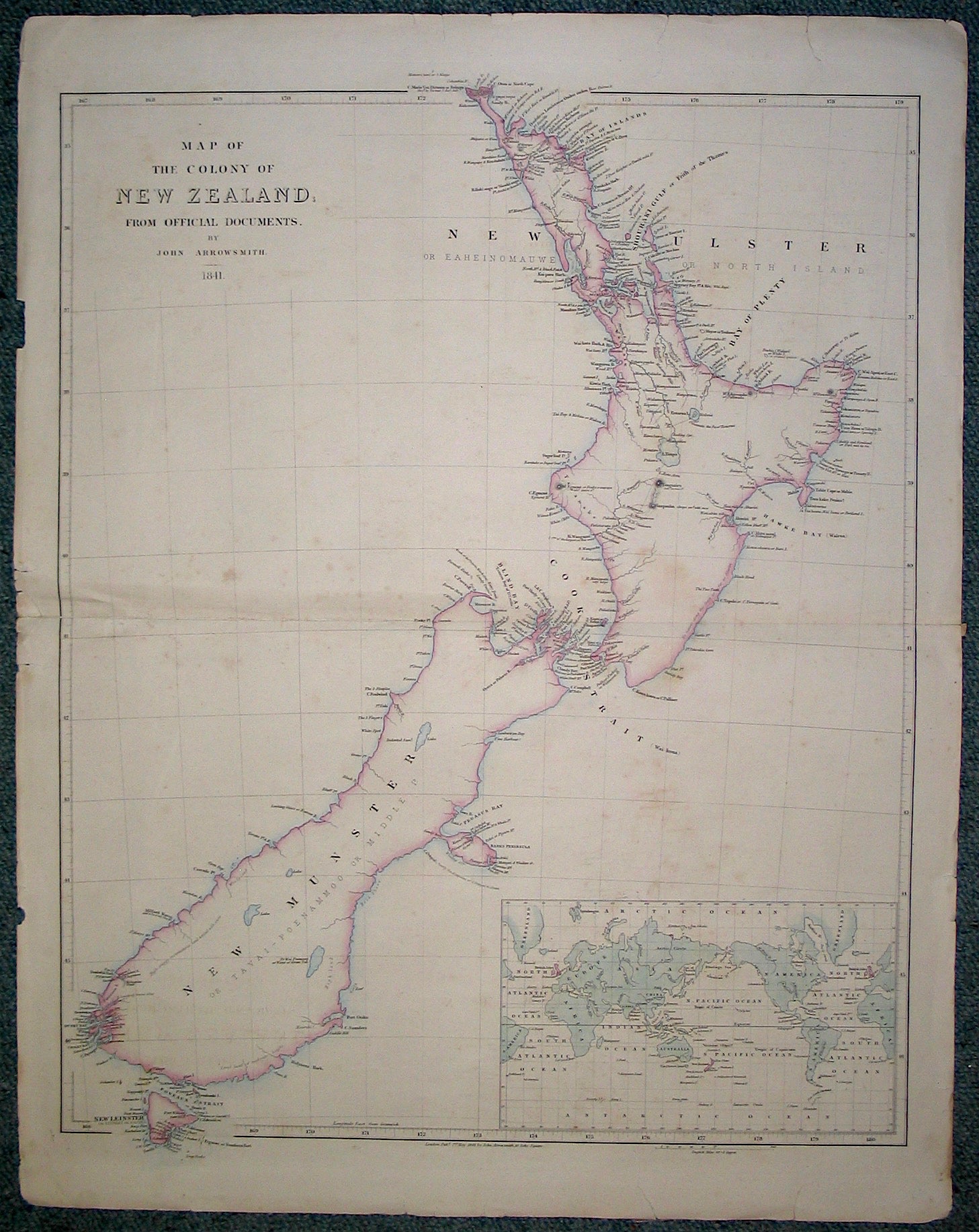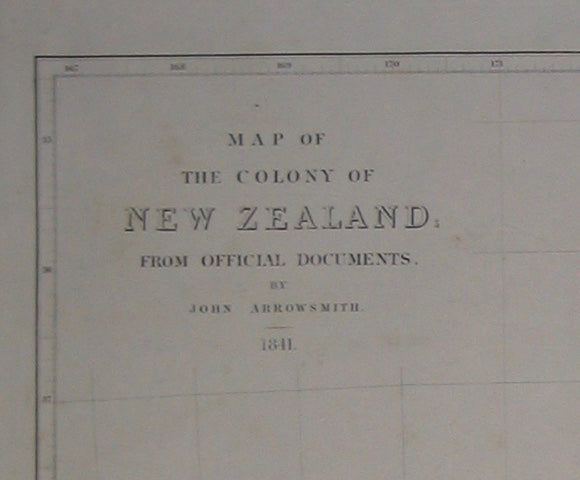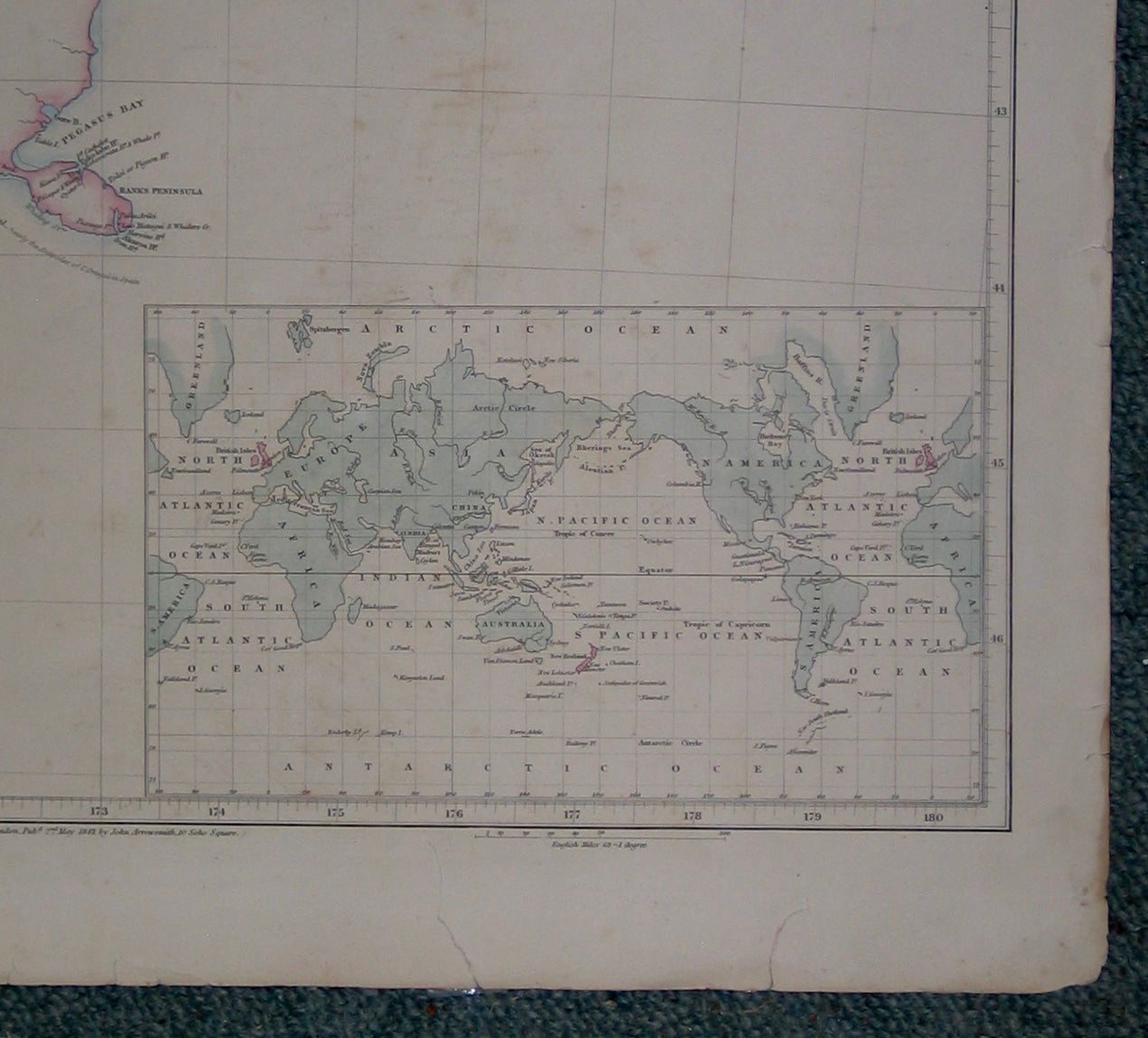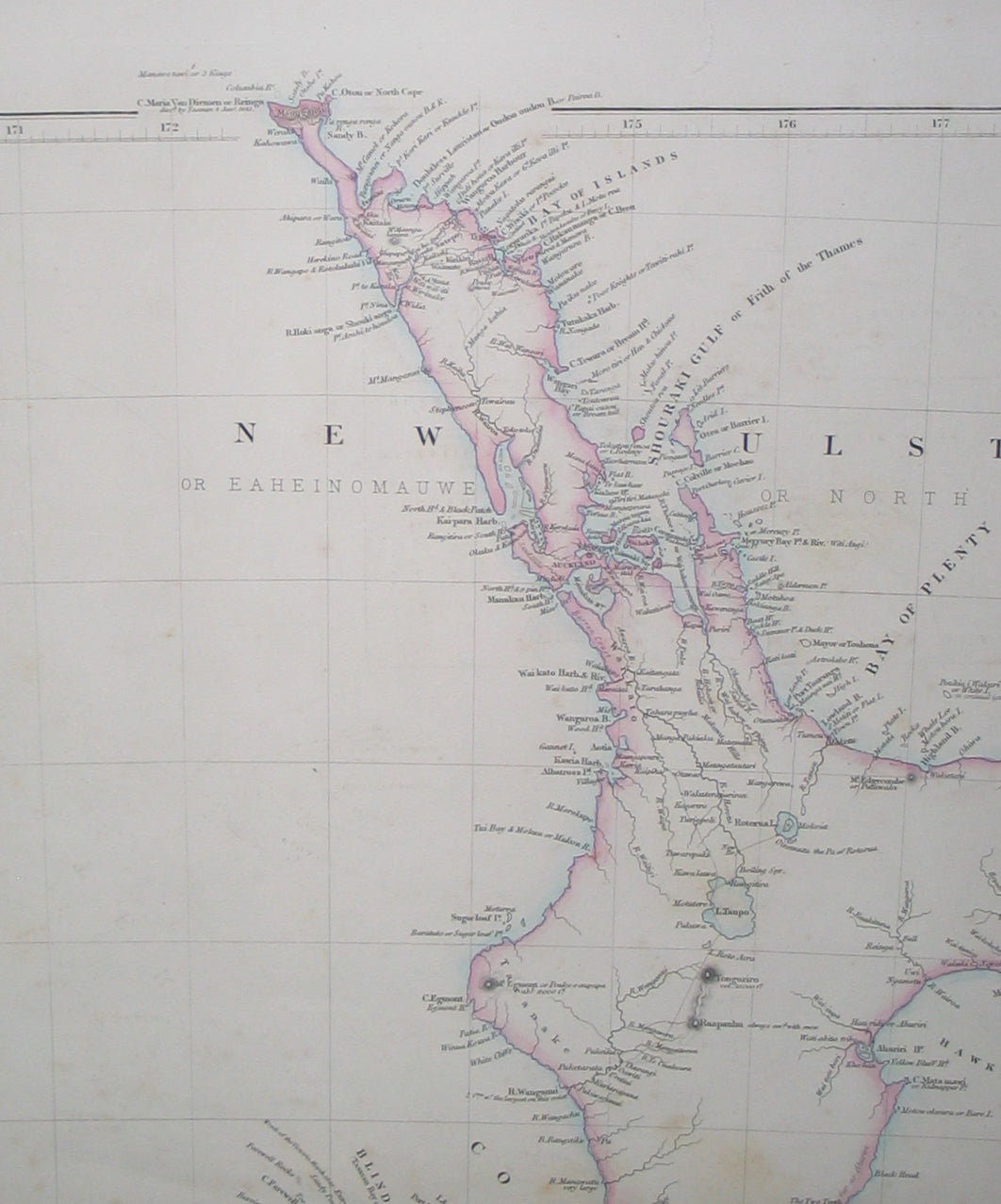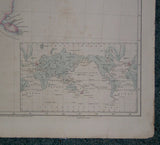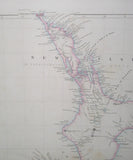 Title ::  Map of the colony of New Zealand from official documents                  
Cartographer ::  John Arrowsmith
Date ::  1853 (dated)
Size(mm) :: 496 x 605
Publisher ::  John Arrowsmith 80 Soho Square
Place ::  London
Publication :: "The London Atlas of Universal Geography"
Condition ::  Excellent. Unfaded. Some small repaired tears around the border but not impinging on the image.
Notes ::  A very detailed, large map. Hand coloured. The coastal detail is very thorough but the interior, yet to be explored and surveyed, is vague. A world map on Mercator's Projection is inset. New Zealand is shown centrally.