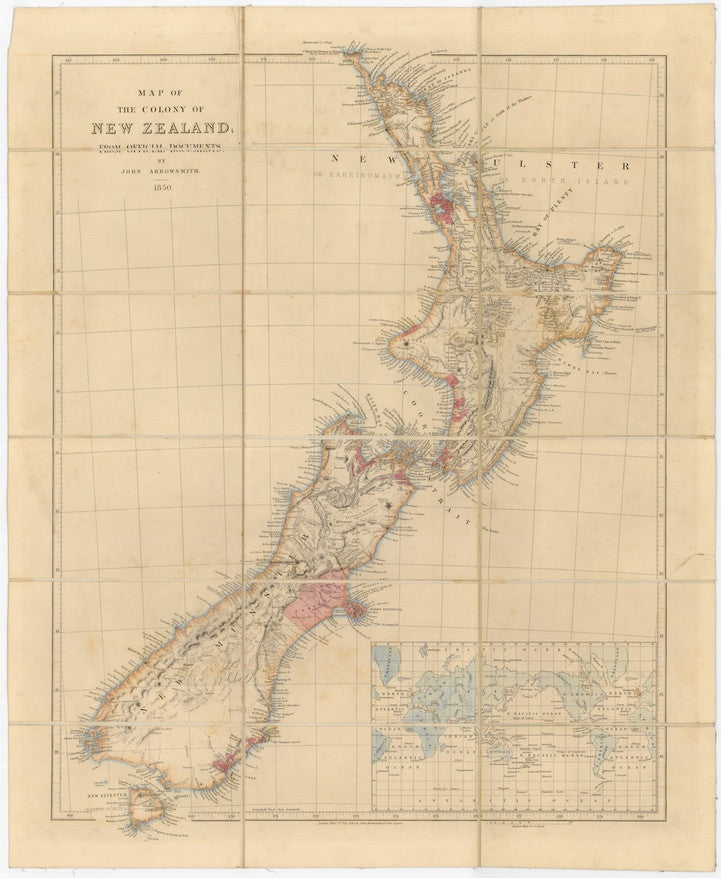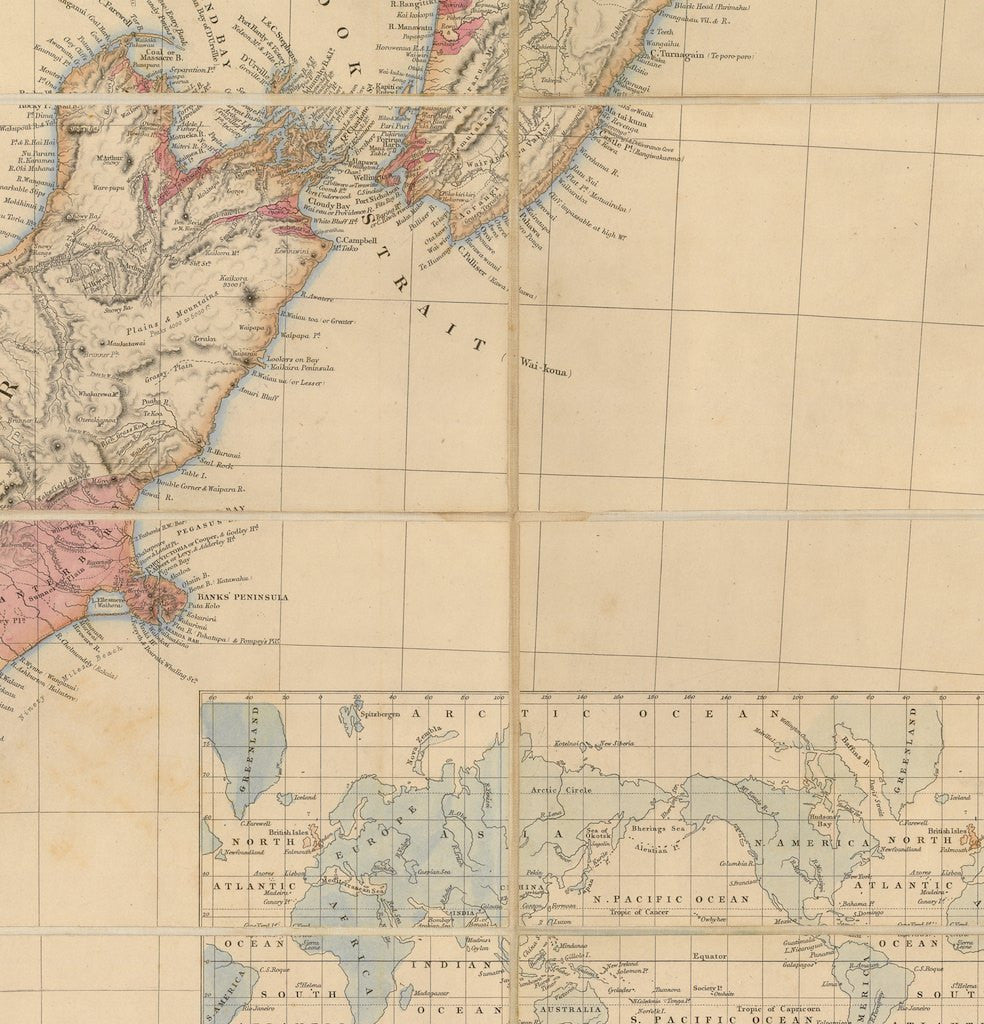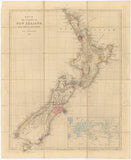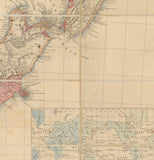 Title :: Map of the Colony of New Zealand from Official Documents                   
Cartographer :: John Arrowsmith
Date :: 1853
Size(mm) :: 359 x 448
Publisher :: John Arrowsmith
Place :: London
Notes :: This was the best map of New Zealand at that time.There is one inset showing New Zealand's position in the world. The three islands of New Zealand are labelled as New Ulster, New Munster and New Leinster, a nomenclature, soon abandoned, that coincided with the period of Irish immigration following the Potato Famine. Settlements are shown in red and include those of the Canterbury Association. Foveaux Strait is also given the alternative name of "Favourite Strait". Mount Arrowsmith and the Arrowsmith Range between the Rakaia and Rangitata Rivers were named by Von Haast in memory of John Arrowsmith, who was one of the leading English cartographers of the 19th century.