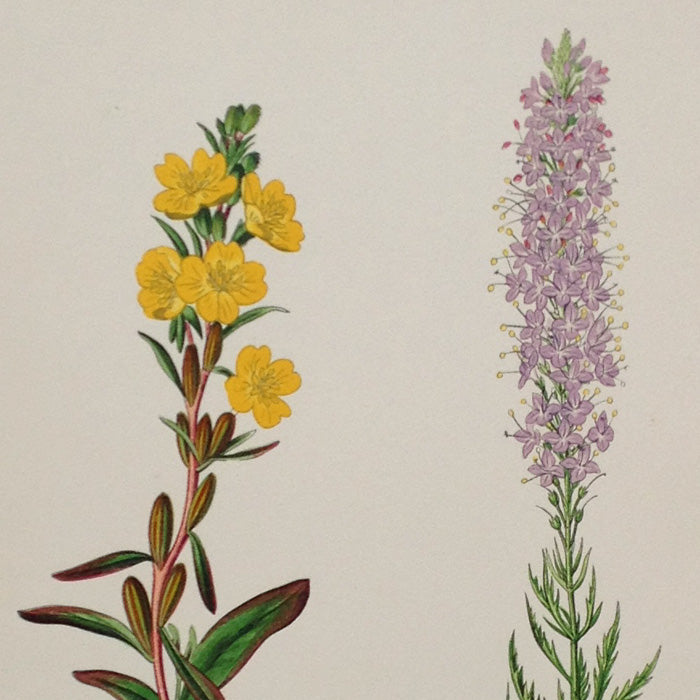 This wood engraving of Œnothera Pumila and Veronica Incisa is plate XXVI from Alpine Plants: Figures and Descriptions of some of the Most Striking and Beautiful of the Alpine Flowers by David Wooster, FRHS.
Published by Bell and Daldy in London in 1872, Wooster's Alpine Plants featured wood engravings made from multiple blocks (xylographs), prepared and printed by Benjamin Fawcett, based on watercolour paintings by A. Francis Lydon.
This print is in excellent condition, unmounted and unframed, with a small amount of light foxing. The page size is 174mm x 253mm.
These prints are stunning displayed as an individual piece or in a set. We are happy to mount and arrange framing – please don't hesitate to contact us for a quote.