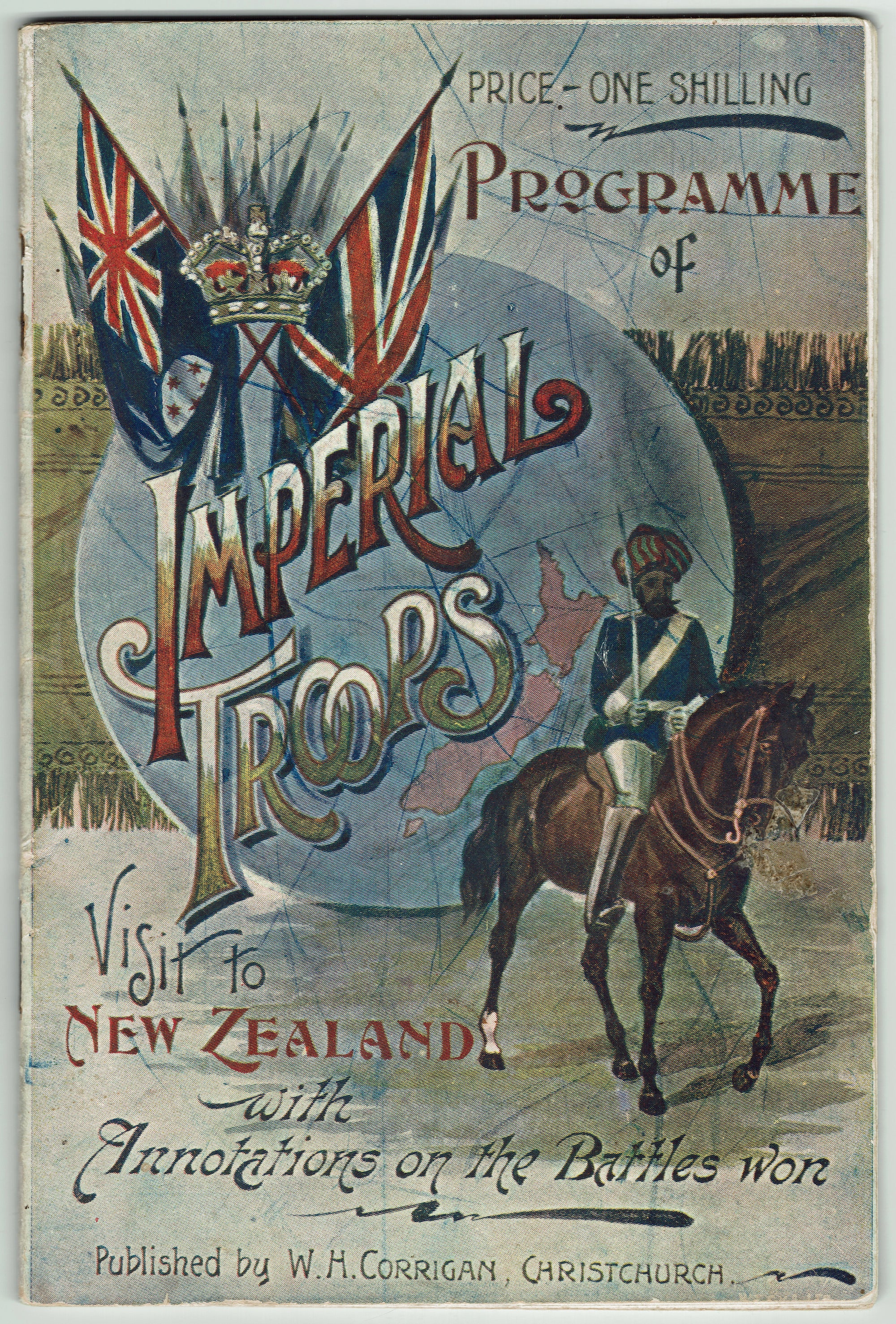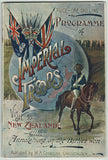 The programme details the 1901 parade in Christchurch of imperial troops. The programme includes prints of all the troops involved in full dress uniform together with the facing page describing each regiment. The programme also includes a card describing the uniform of each soldier. Two sample images of these are shown below.

Date : 1901
Dimensions (mm) : 122 x 182
Place : Christchurch
Publication : Programme for "Imperial Troops"
Publisher : W.H. Corrigan
Printer : Horace J. Weeks Ltd
Condition : Good. Unfaded colours. Rusted staples but not affecting images. No foxing.