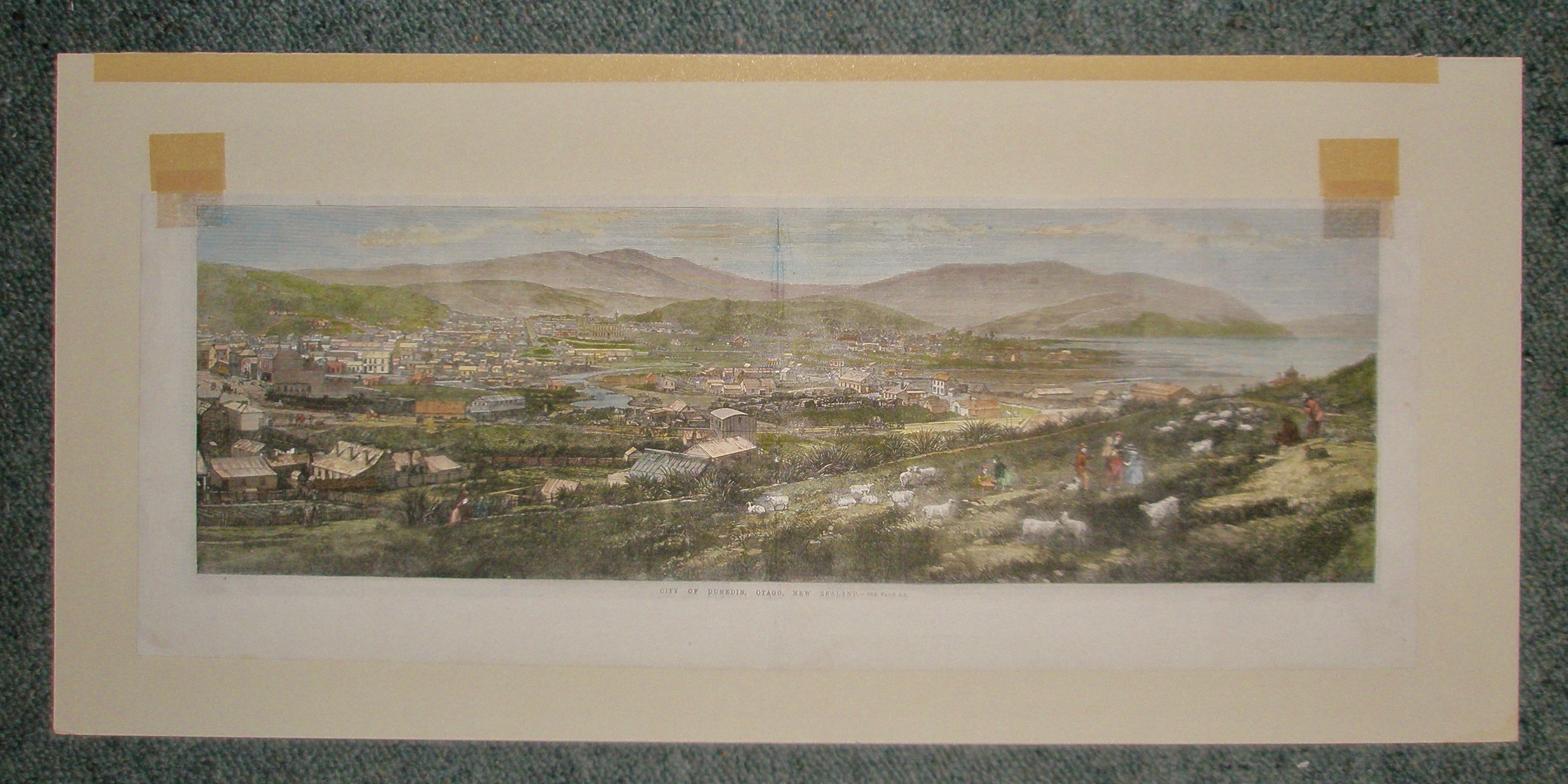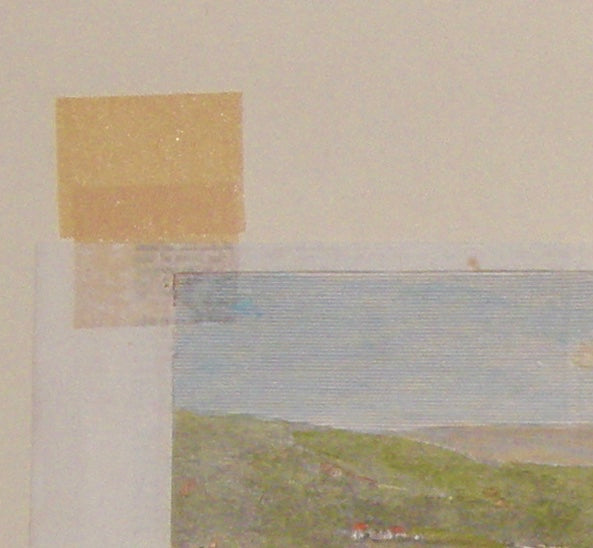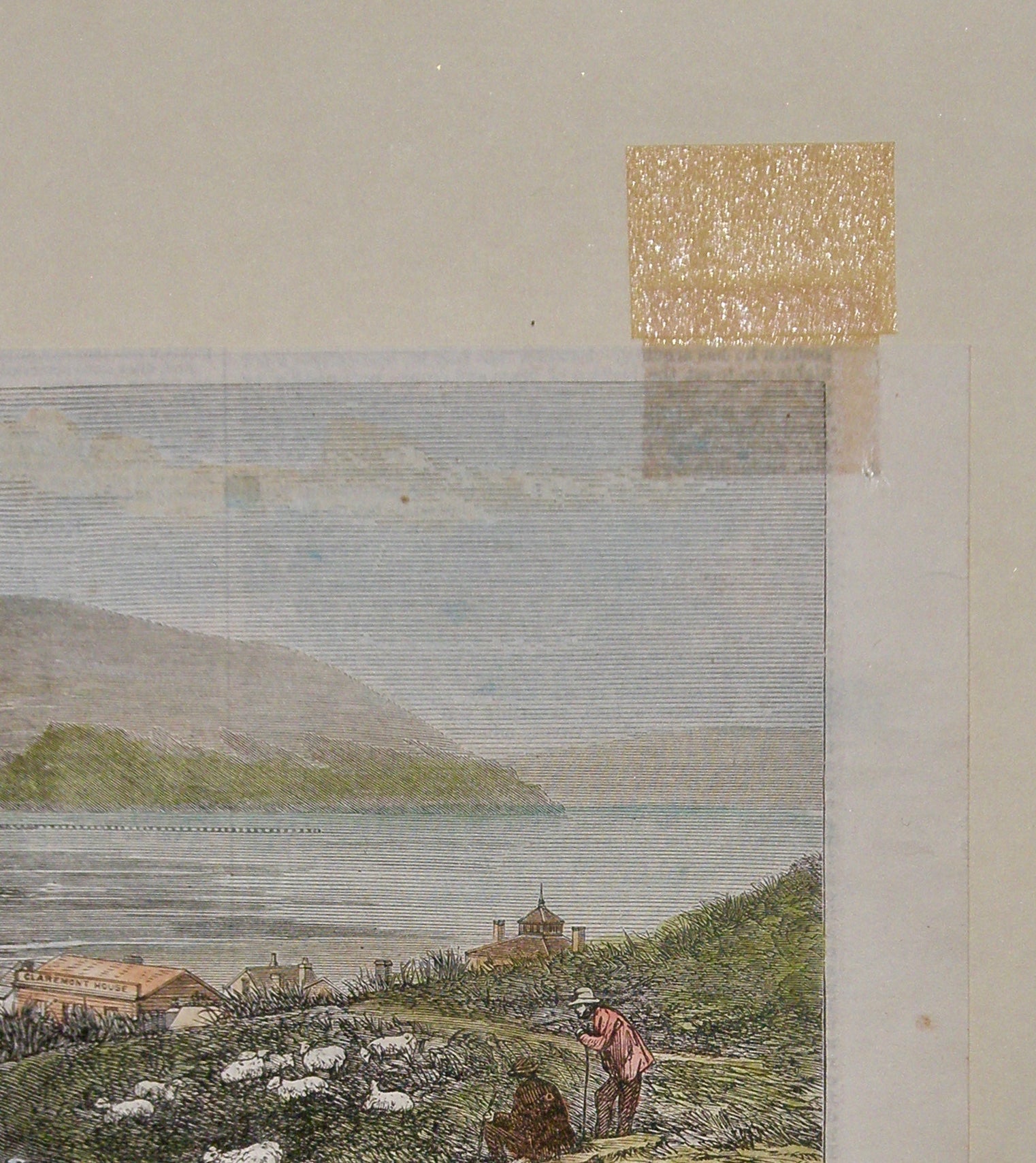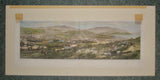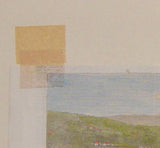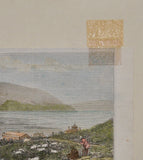 This wood engraving from the Illustrated London News has been hand coloured.
Date : 1867
Dimensions (mm) : 519 x 163
Place : London
Publication : Illustrated London News
Condition : Very good. Unfaded, vibrant watercolouring. However, a previous owner has used adhesive tape to mount the print and this has caused discolouring in the top corners(see images). Nevertheless, this can be cropped out using skillful mounting(as shown). Text on verso.