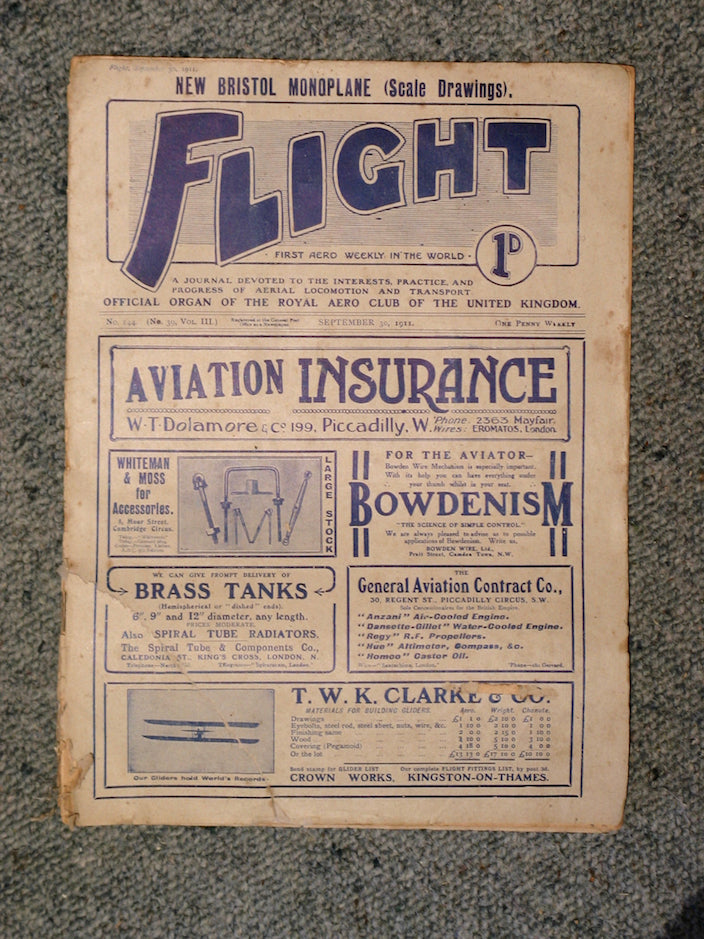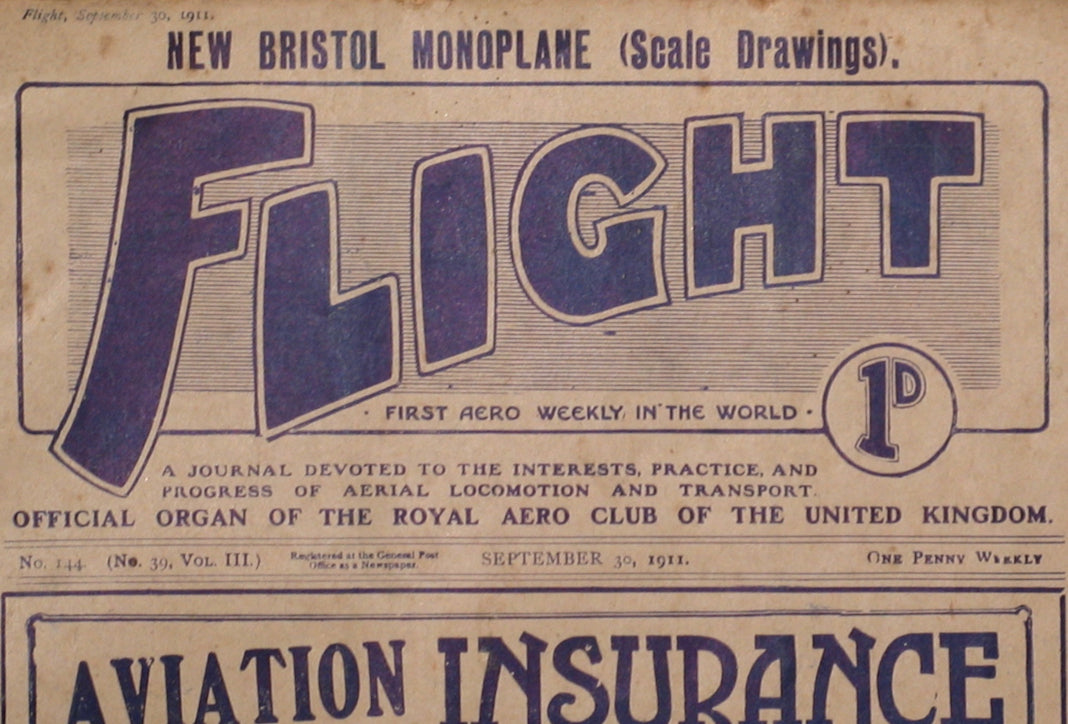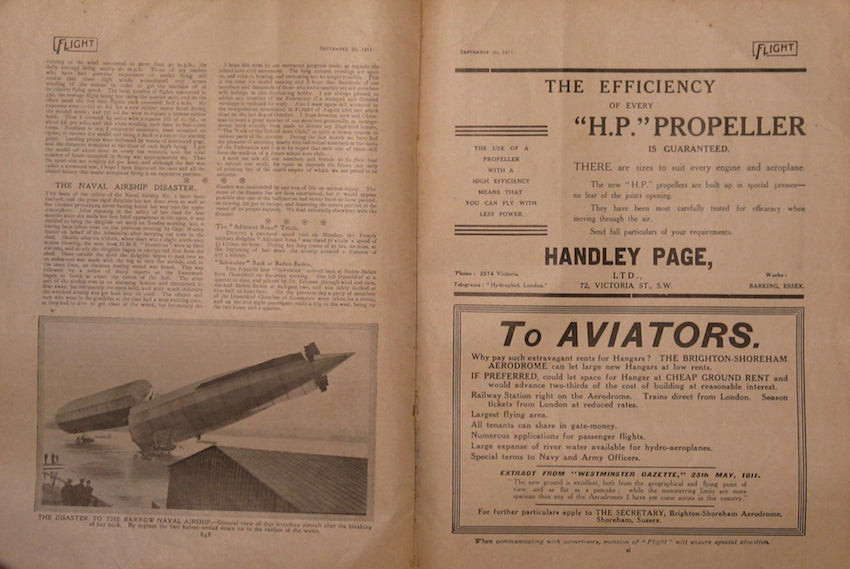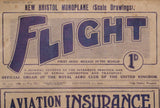 A magazine from the first part of the 20th century. It is an interesting record of the early days of flight. The wide range of advertisements and stories reflects the fragility of flying at that time. There is a one page basic plan of a Bristol monoplane.
Date : Sept. 30th, 1911
Dimensions (mm) : 220 x 302
Place : London
Publication : "Flight" magazine. No. 144 (No.39 Vol. 111)
Condition : Fair. Edges frayed and browned but all text and images clear and legible. Staples rusted.