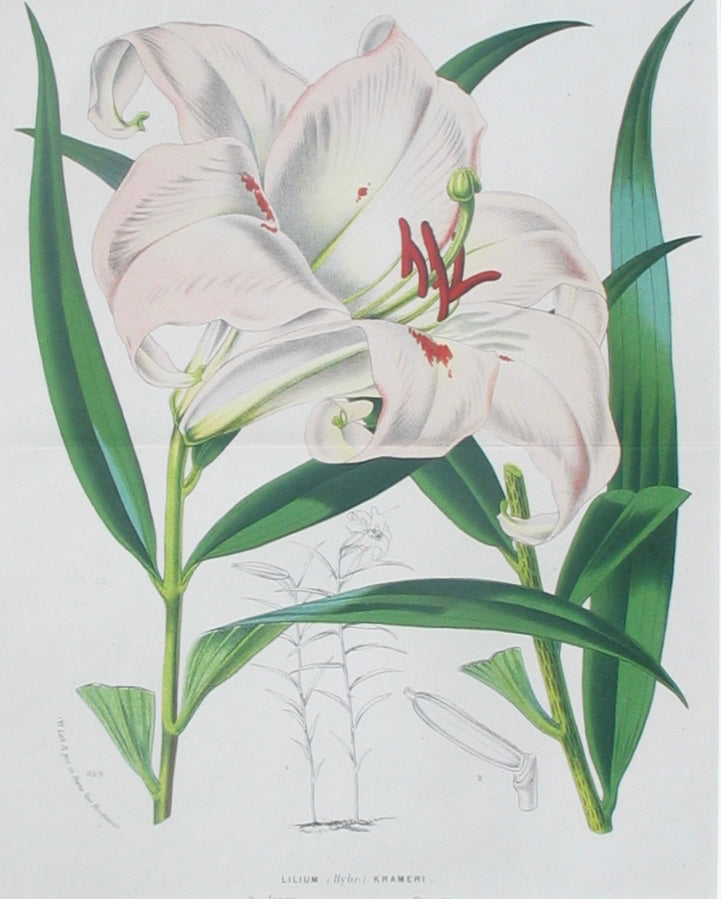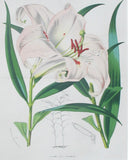 A fine, hand-coloured botanical print. At present, the print is mounted with a dark green mount and a marbled trim line.

Artist : Hotto Van Houtteano
Date : 1874
Dimensions (mm) : 223 x 277
Place : Ghent, Belgium
Publication : "Louis van Houtte and Charles Lemaire's Flowers of the Gardens and Hothouses of Europe, Flore des Serres et des Jardins de l'Europe"

Condition : Excellent with vibrant watercolouring. Unobtrusive, horizontal centrefold.