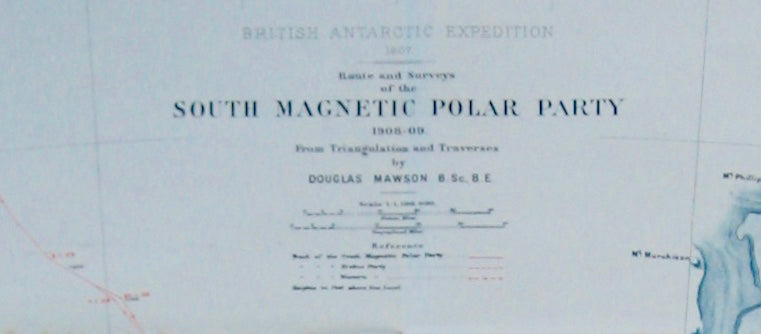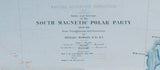 This detailed map charts the root of the magnetic South Pole party which did not quite reach the pole.
Cartographer : Douglas Mawson
Date : 1909
Dimensions (mm) : 343 x 482

Publication : Route and Surveys of the South Magnetic Polar Party 1908-09. From Triangulation and Taverses by Douglas MawsonPublisher : William Heinemann
Place : London
Printer : Martin, Hood & Larkin, Lithograpers
Condition : Excellent. Originally folded into eight.