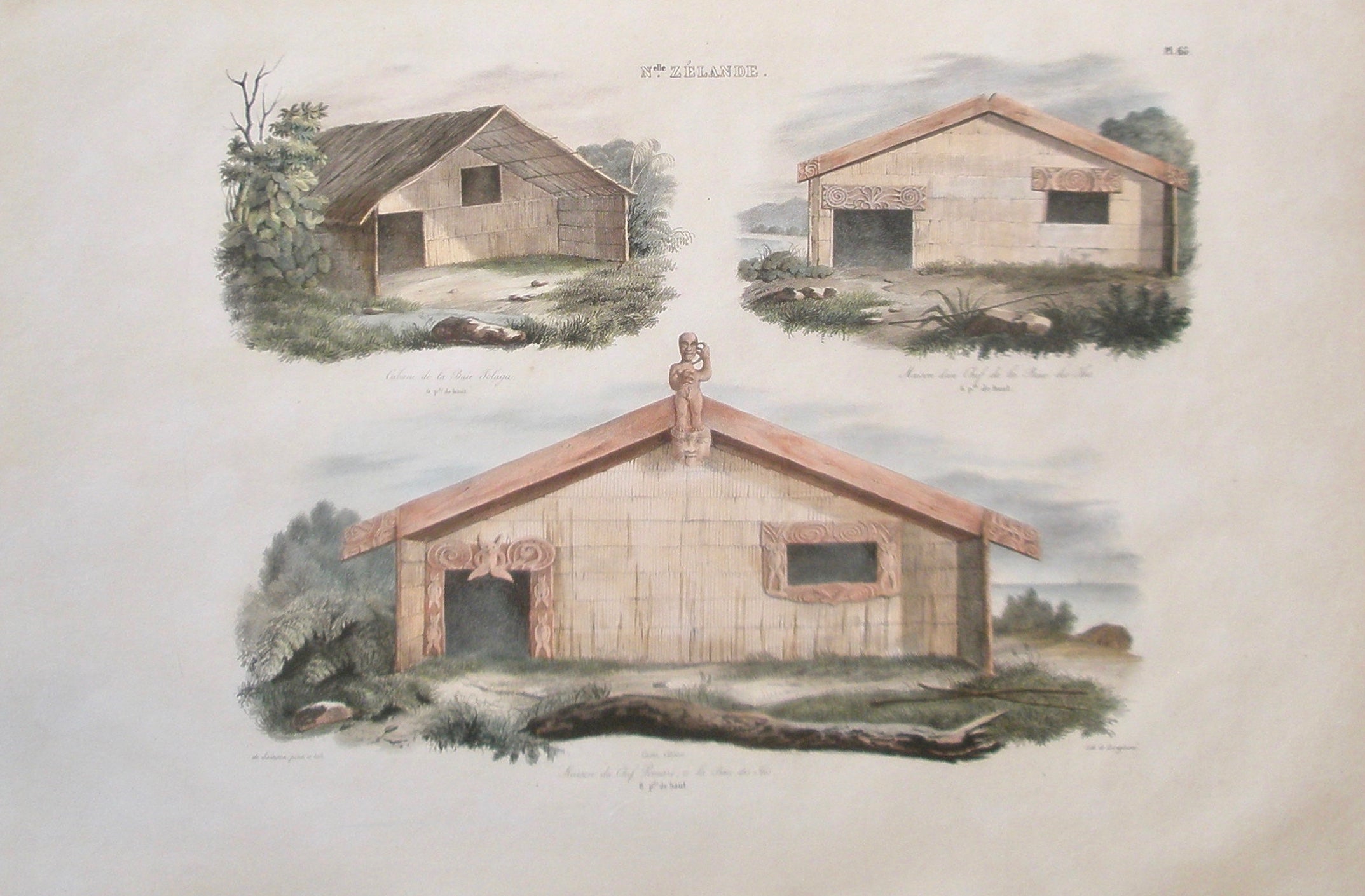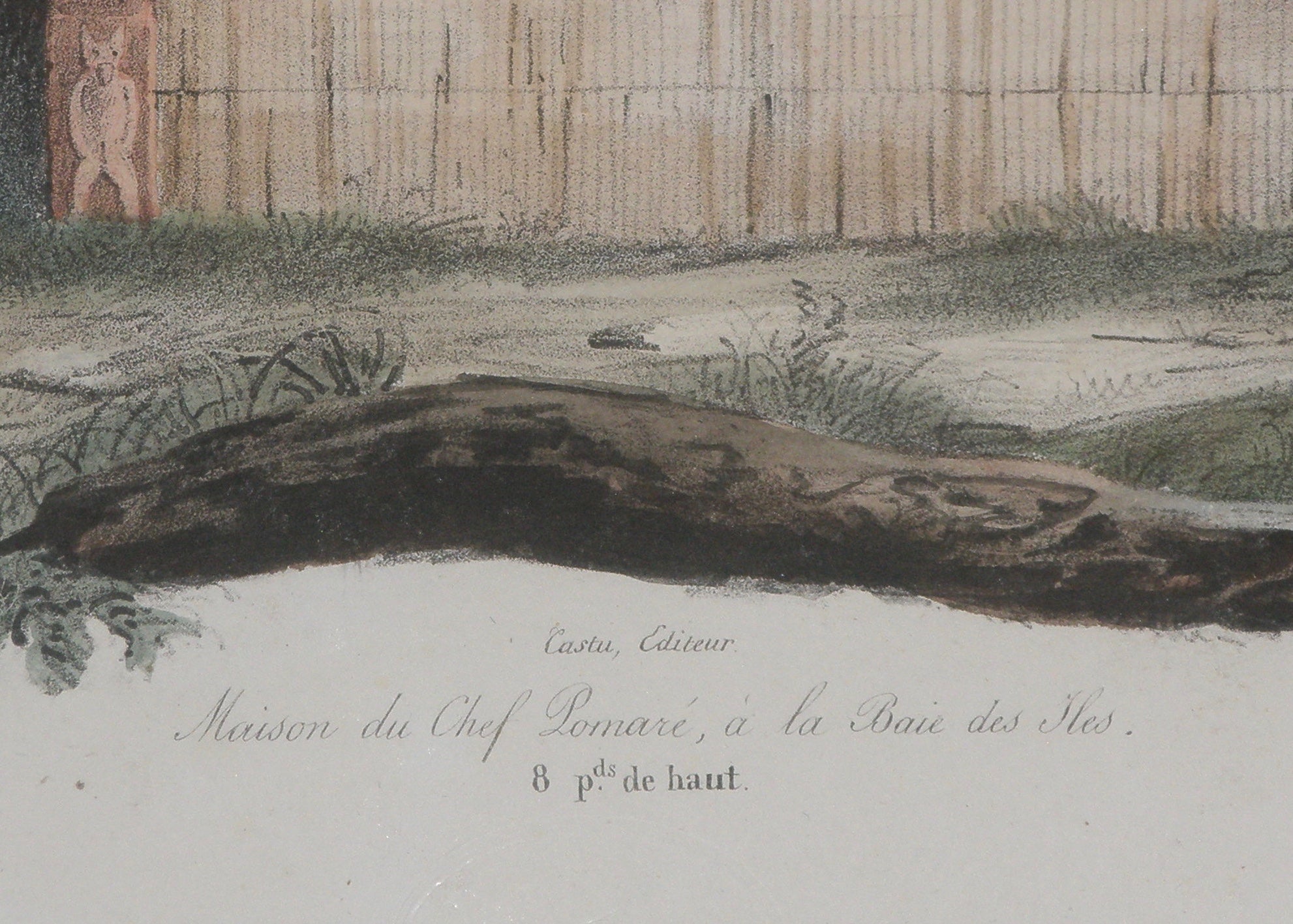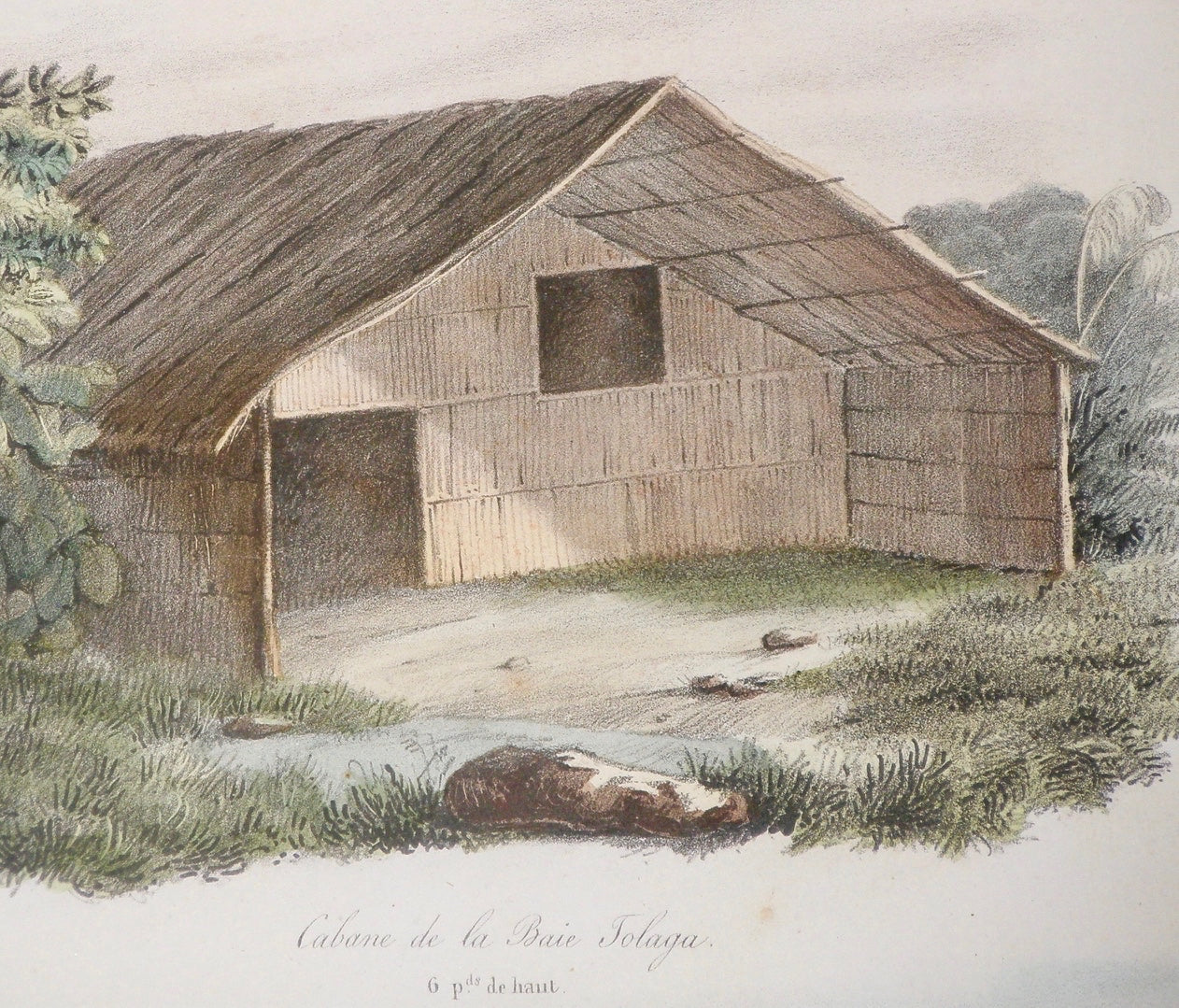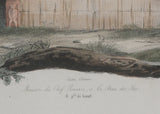 Three hand coloured lithographs by de Sainson, official artist on Dumont D'Urville's Voyage 1830-35. Depicted are chiefs' houses in Tolaga Bay and the Bay of Islands.

Artist : SAINSON, Louis Auguste De
Date : 1833
Dimensions (mm) : 525 x 343
Engraver : de Langlumé
Place : Paris
Publication : Voyage de la corvette l'Astrolabe. Atlas historique
Condition : Excellent. Vibrant, unfaded watercolour. Embossed printer's seal below title.