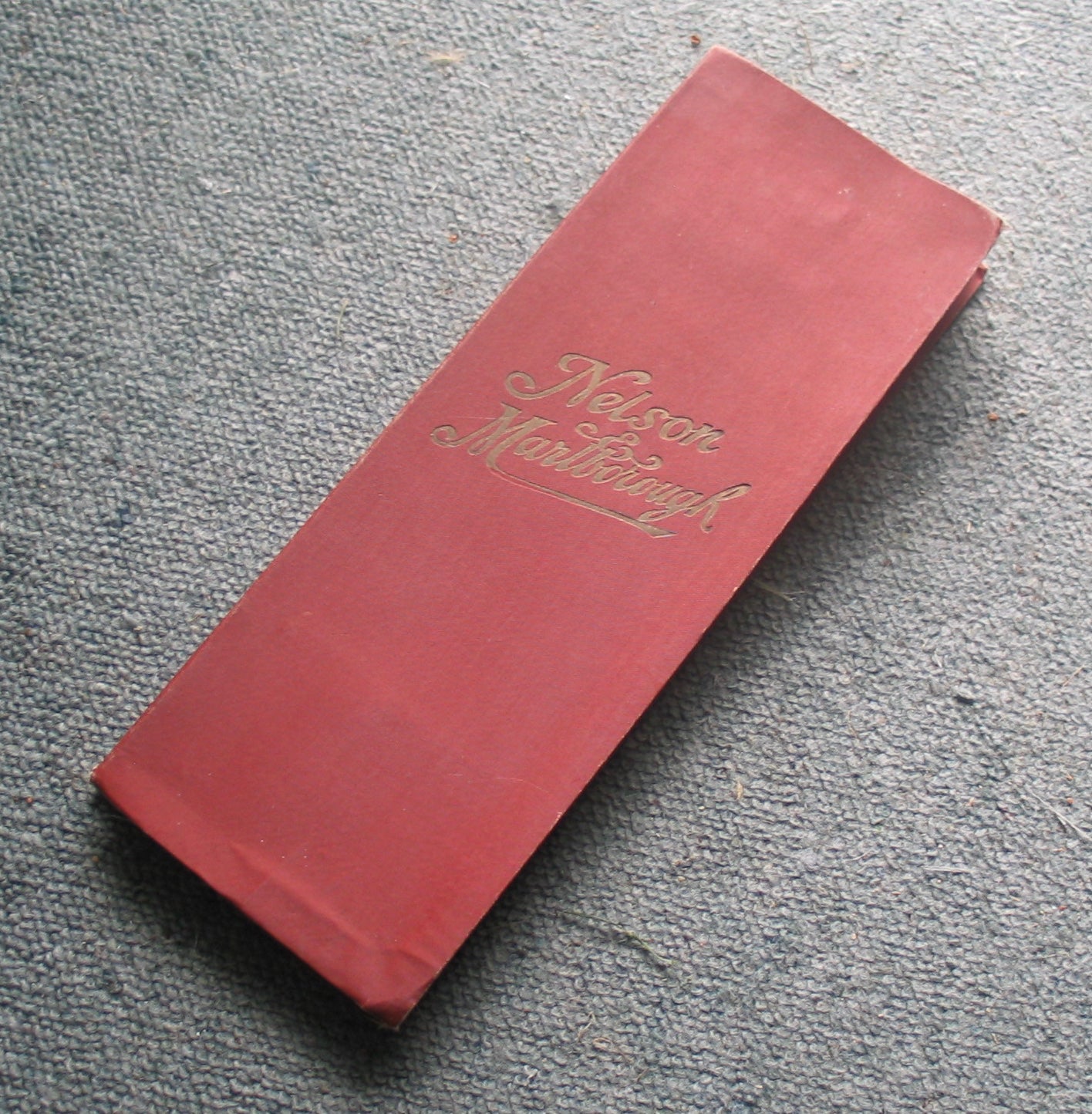 This folding roadmap of the 1930's gives a fascinating glimpse of the North-West of the New Zealand South Island. It is printed on stiff card and folds into two red covers. The map shows roads, bridges, garages and hotels. The railway line from Nelson to Glenhope is shown while the east coast line from Picton only extends as far as Ward.

Date :: c1935

Dimensions (mm) :: 830 x 580       120 x 320 (folded)

Publisher :: Smith and Anthony (Christchurch printers)

Condition ::  Excellent. No fading and with good definition.