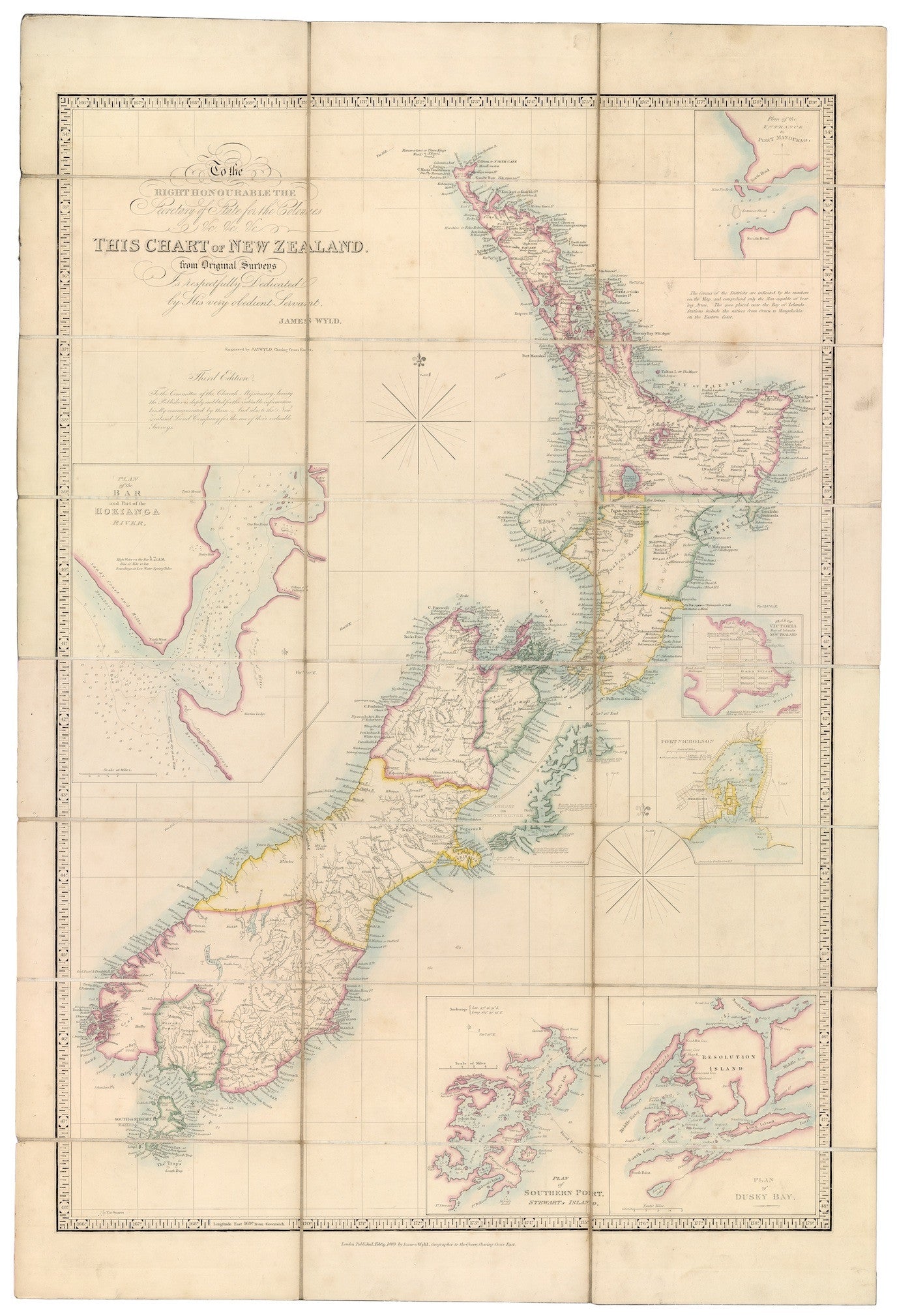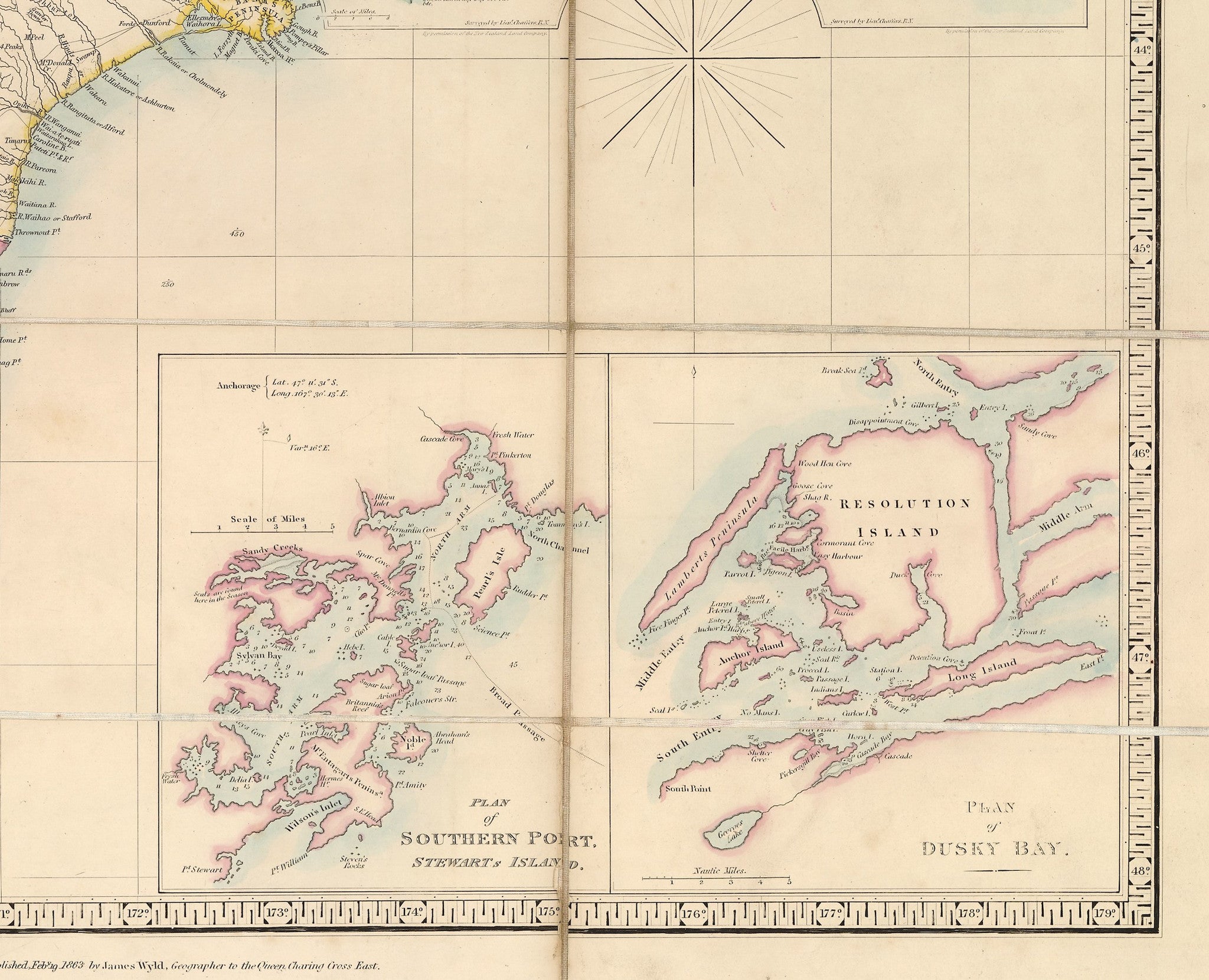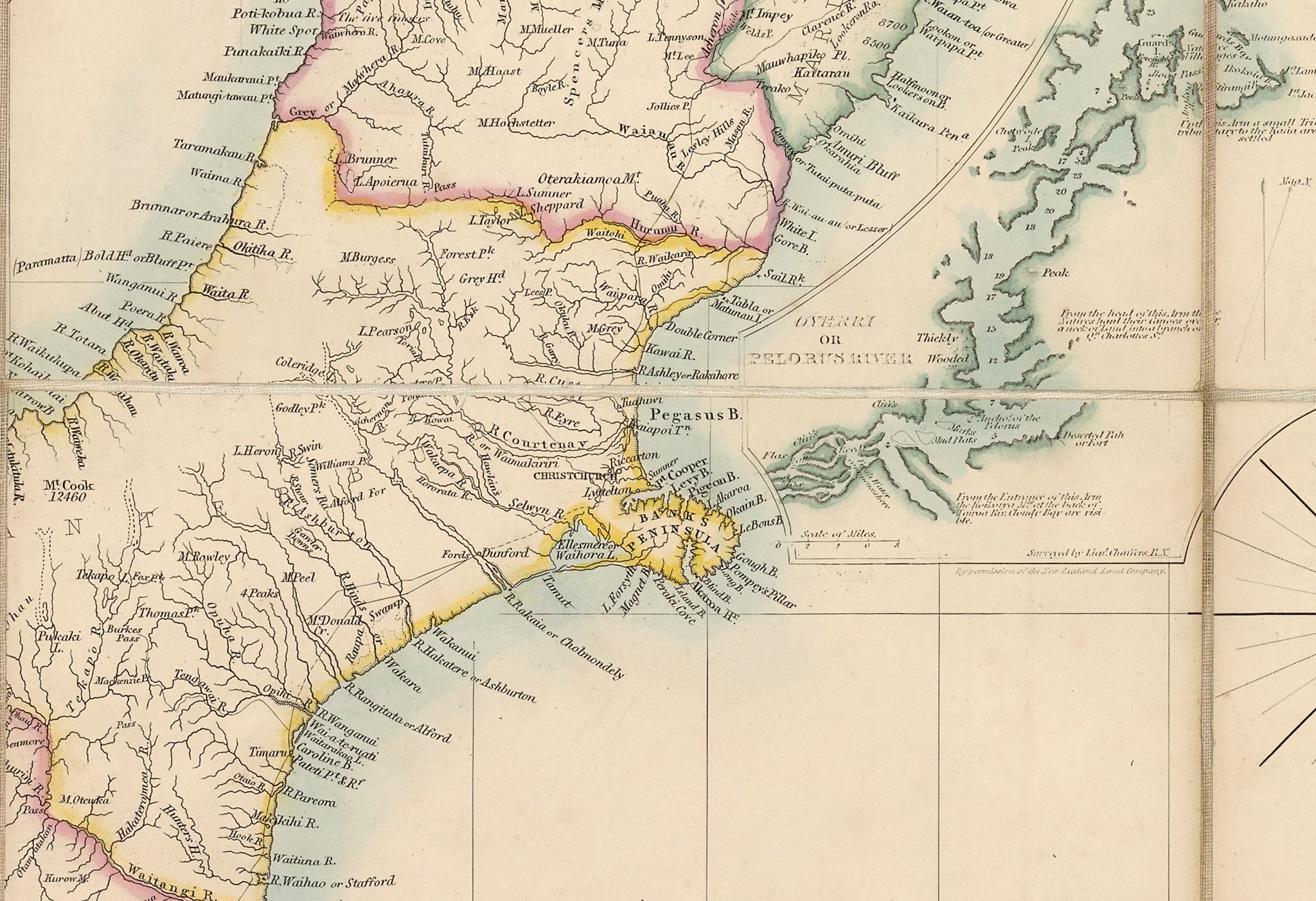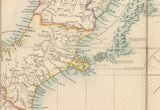 Folding map of New Zealand by James Wyld - geographer to the Queen [Victoria], one of the leading cartographers of the 19th century. He died in 1887. The copper plate from which this map was printed was probably an updated version of his 1843 map as the insets are the same. This edition still shows the West Coast of the South Island as part of the Province of Canterbury. There are insets of the Hokianga, Manakau, Victoria (Bay of Islands), Port Nicholson, Pelorus River, Stewart Island and Dusky Bay. Provincial boundaries are coloured.

Title :: New Zealand                     
Cartographer :: James Wyld
Date :: 1863
Edition:: 3rd ed.
Publisher :: James Wyld
Place :: London
Condition :: Well used. Linen-backed card. Some wear along folds.
Notes :: Folding map on linen with boards. Hand coloured. In slipcase.