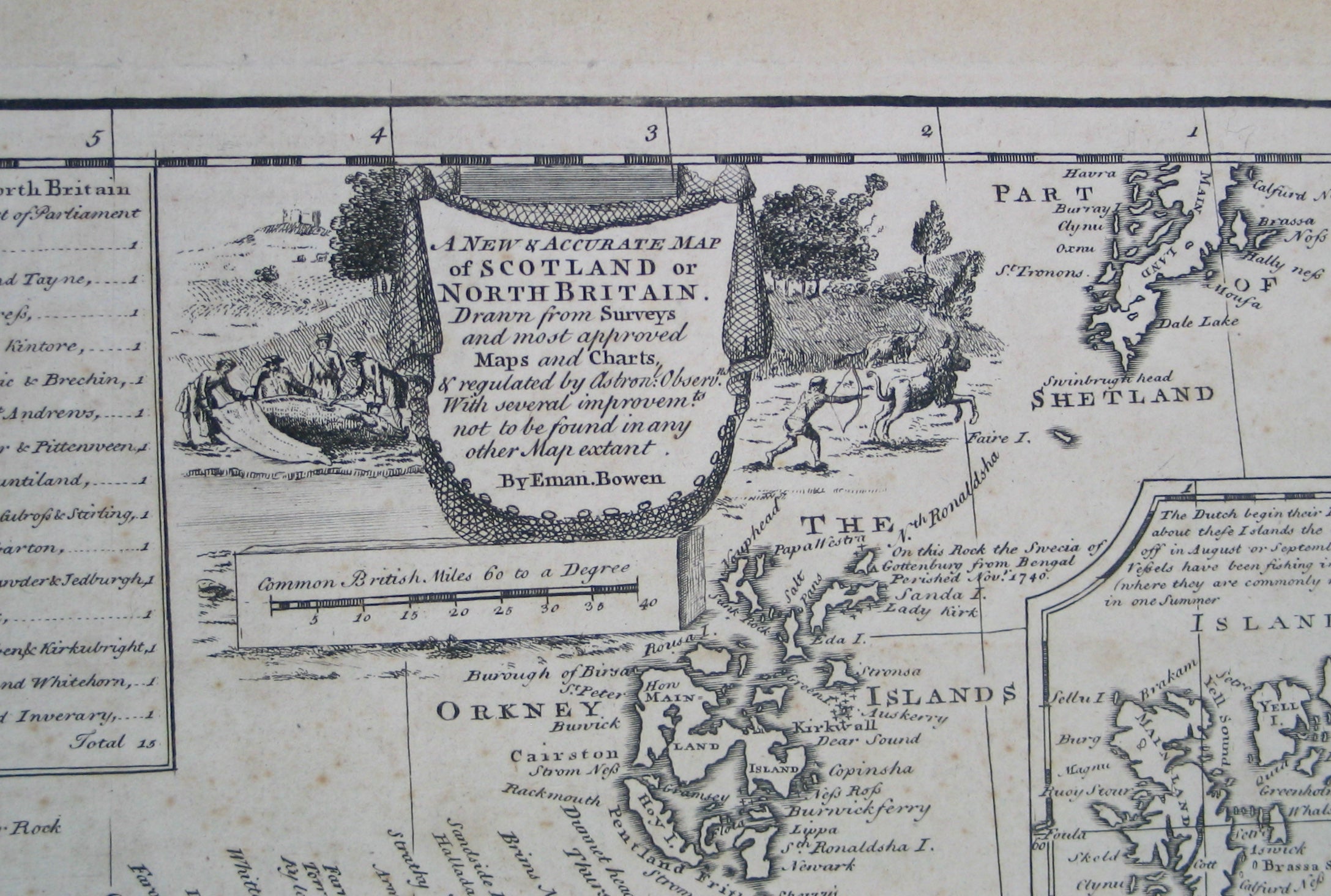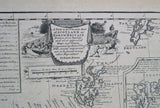 Decorative copper engraved map entitled "A New and Accurate Map of Scotland or North Britain". Included are extensive notes and a key with information on the various shires of Scotland and the Parliament Boroughs of North Britain in the order they stand in the Act of Parliament. Decorative cartouche and compass rose. Inset map of the Shetland Islands. Various historical handwritten notes appear at the bottom of the page but outside the border of the map itself.

Cartographer         Emmanuel Bowen (1694?–1767)
Date                       1757
Dimensions (mm)   350 x 425
Place                      London
Publication             Bowen's Complete Atlas
Condition               Good but with faint foxing spots throughout.