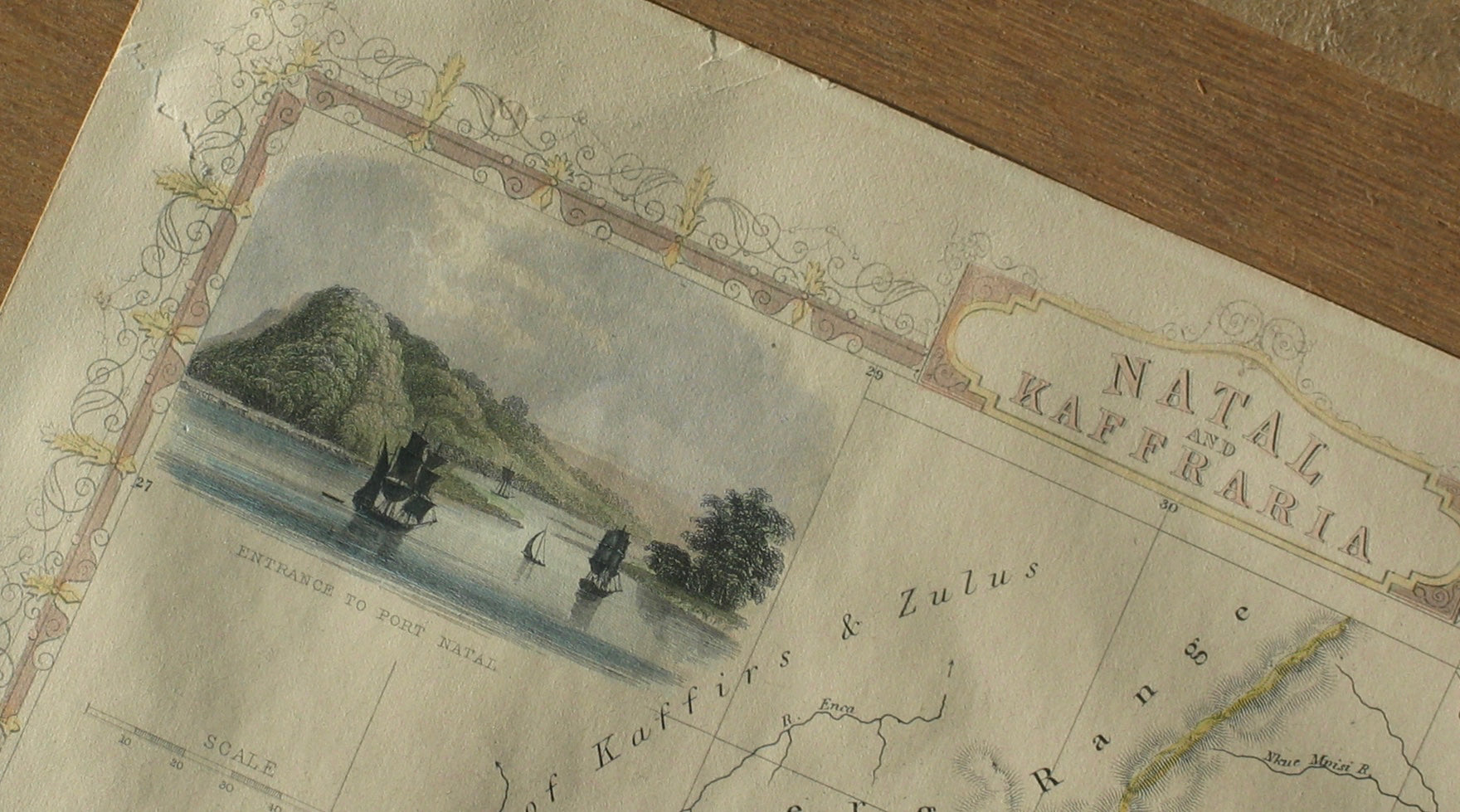 A well known 19th century map with fine hand-coloured vignettes, a decorative border and outline colour.

Artist : H. Winkles(vignettes)
Cartographer : John Rapkin
Date : 1851
Dimensions (mm) : 245 x 360
Engraver : W.Lacey(vignettes)/John Rapkin(map)
Place : London
Publication : Illustrated World Atlas
Publisher : John Tallis and Company
Condition : Aged paper colouring. However, the vignettes are beautifully watercoloured and unfaded. Small repaired tears but outside the main image and decorative border.