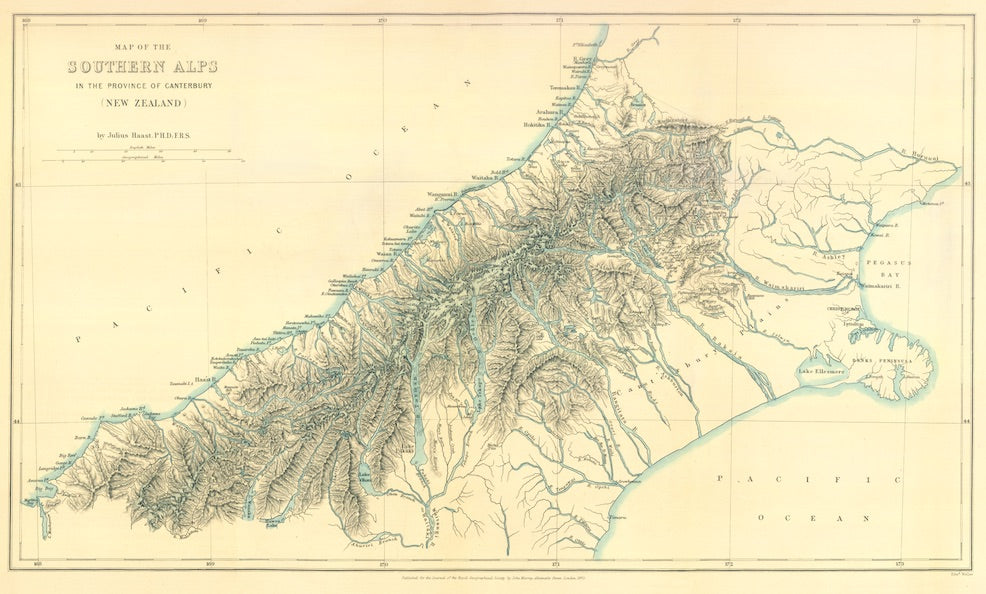 Title ::  Map of the Southern Alps in the Province of Canterbury (New Zealand)          Cartographer :: Julius Haast PhD, F.R.S.
Date :: 1870(dated)
Size(mm)(width x height) :: 600 x 348
Engraver :: Edward Weller
Publisher :: Royal Geographical Society
Place :: London
Publication :: Journal of the Royal Geographical Society
Notes :: A very detailed map with clear contouring. Coast, lakes and rivers coloured in blue.