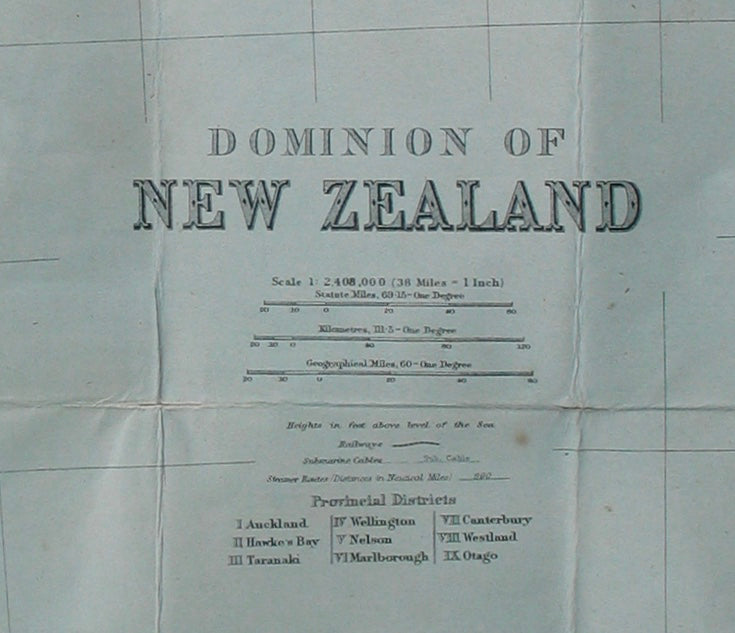 Title :: Dominion of New Zealand                     
Cartographer :: Unknown
Date :: c1920
Size(mm) :: 494 x 605
Publisher :: George Philip and Son Ltd
Place :: London
Publication :: Philips Authentic Series of Maps
Condition :: Well used. Linen-backed card. Some wear along folds.
Notes :: Folding map on linen with boards. Printed colour. Very detailed with counties and provinces shown. Shipping routes and railways also shown.